Does size really matter………?
Published on April 13, 2018
especially when picking your suppliers?
Does Size Really Matter? – Over my reasonably short career of around 14 years I have worked for a number of different companies of different sizes all of which have had their unique proposition or USP they were offering to their customers. (or at least they thought they did)
Having sat on both sides of the fence I can empathise with the frustrations of both parties, I mean… how do you pick a decent supplier and from my perspective nowadays, working for a SME how do I convince customers and prospects that we are the right choice for them?
You may have heard the phrase in our industry….. "No one ever got fired for buying Microsoft" This mentality can often make life tough for us SME's in the market place.
With the benefit of large marketing budgets, larger suppliers can often push the boat out and really drive home their vision. I'll be the first to admit I am often in awe of their ability to do this and we've all been sucked in by the incredible advertising these businesses have the
ability and budget to produce.  My old boss used to have a saying "the sales guys are writing cheques the company can't cash" and could this be the issue with larger suppliers? Does the vision and more importantly the promise to the purchaser get diluted throughout the large hierarchy?
I understand that I could be perceived as a biased author in this case but my job here is to put forward the questions and the argument and I fully understand that when it comes to my company's sector, Secure Information Exchange within Information Technology, bigger is sometimes better. And I get it, with all the politics involved in decision making and vendor selection and management we need to ensure we the make the right decision for the business, our superiors and arguably and probably quite selfishly, ourselves. The argument may be "a smaller IT supplier couldn't handle the support of our service".
Not always the case…. Here at AMS we have thousands of Enterprise customers, ranging from healthcare including the NHS, public sector, finance, manufacturing and much more. Our support is something we pride ourselves on and consider one of our USP's.
Are we missing out as customers?
I often think, with our busy corporate lives we get tied up in this bubble, which completely changes who we actually are and I'm sure we've all been guilty of losing the Human element within our decision-making process. In my experience, often smaller suppliers are more flexible to your requirements and more importantly to
your organisation's or department's requirement. The great thing about working with a smaller supplier is…. if something's not quite right, ask them to change it. Something a lot easier and I probably shouldn't say this but cheaper with smaller suppliers. At AMS, we often tweak the solutions to ensure they fit the customers requirement perfectly. This is something we're very proud of.
In this case, often a smaller supplier will benefit you. What I've found is that smaller IT suppliers with experience are a lot more hands on and proactive with their support service. Again, something which we take very seriously at AMS. Within 2-3 rings, a support engineer will pick up the phone and deal with your query there and then.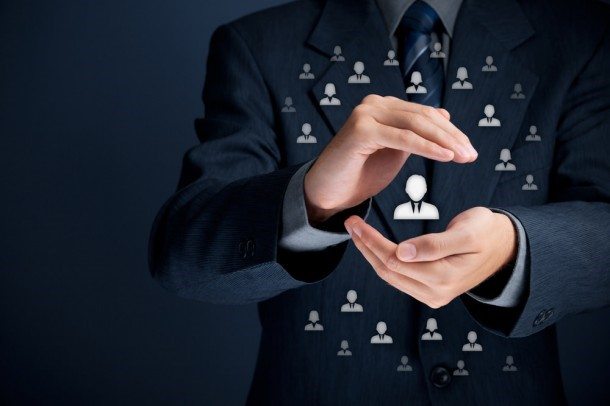 How does it work contractually?
One thing I've realised from both sides of the business is that when it comes to contracts, especially on cloud-based solutions things can be someone complex and with my point of view and with my mentality…. quite boring. However, it's a serious subject and I've found when working with smaller vendors, contract negotiations can be a lot quicker and easier. They don't have this "Computer Says No" mentality. Not being able to rely solely on brand recognition alone, smaller vendors can be a lot more flexible with respects to the signed agreement and save you much hassle with your disgruntled colleagues in Legal or Contracts.
My thoughts on the matter
So in conclusion, I'm a firm believer that in fact size doesn't really matter as long as the supplier has the experience and expertise to pull it off. Here at AMS, we are extremely proud of our 25 year history and our work with all our customers, Enterprise and SME. If you want to know more about how we can tailor solutions to your requirement and offer you hands on support, consultancy and development for your Secure Information Exchange and digitalisation projects, just drop us a line.
Why not have an informal chat with one of our Engineers or Account Managers:
01202 652070
Or… check us out online: